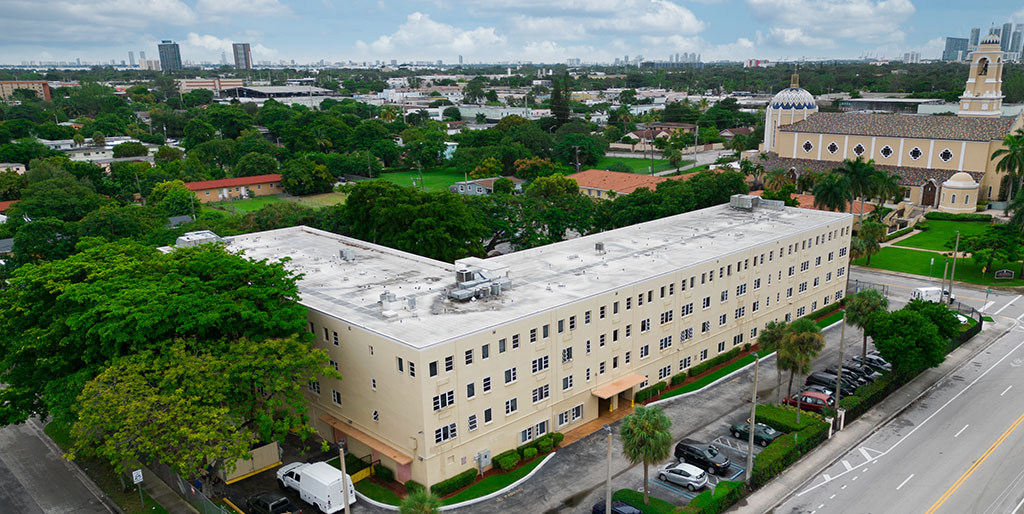 St. Mary Towers Begins Plans for Building Rehabilitation
April 6, 2023
Catholic Housing Management along with Catholic Health Services partnered with Smith Henzy Affordable Group, Inc securing over $8 MM for the rehabilitation of St. Mary Towers, a 100-unit affordable housing community in Miami for seniors aged 62 and older.
The property, located at 7615 NW 2nd Avenue, is a four-story, which consists of 24 studios, 75 1-bedrooms and 1 2-bedroom apartments for senior residents who earn at or below 60 percent of area median income (AMI).
St. Mary Towers, which has been home to these residents for 30+ years, will receive a substantial renovation including updates all of major infrastructure, new windows and apartment finishes. Amenities will include a fitness center, business media center, game room, community center, and outside gathering areas.
The property is scheduled to begin renovations of units, major systems and common areas at the end of 2023, with updated units available for tenants at various times throughout 2024.