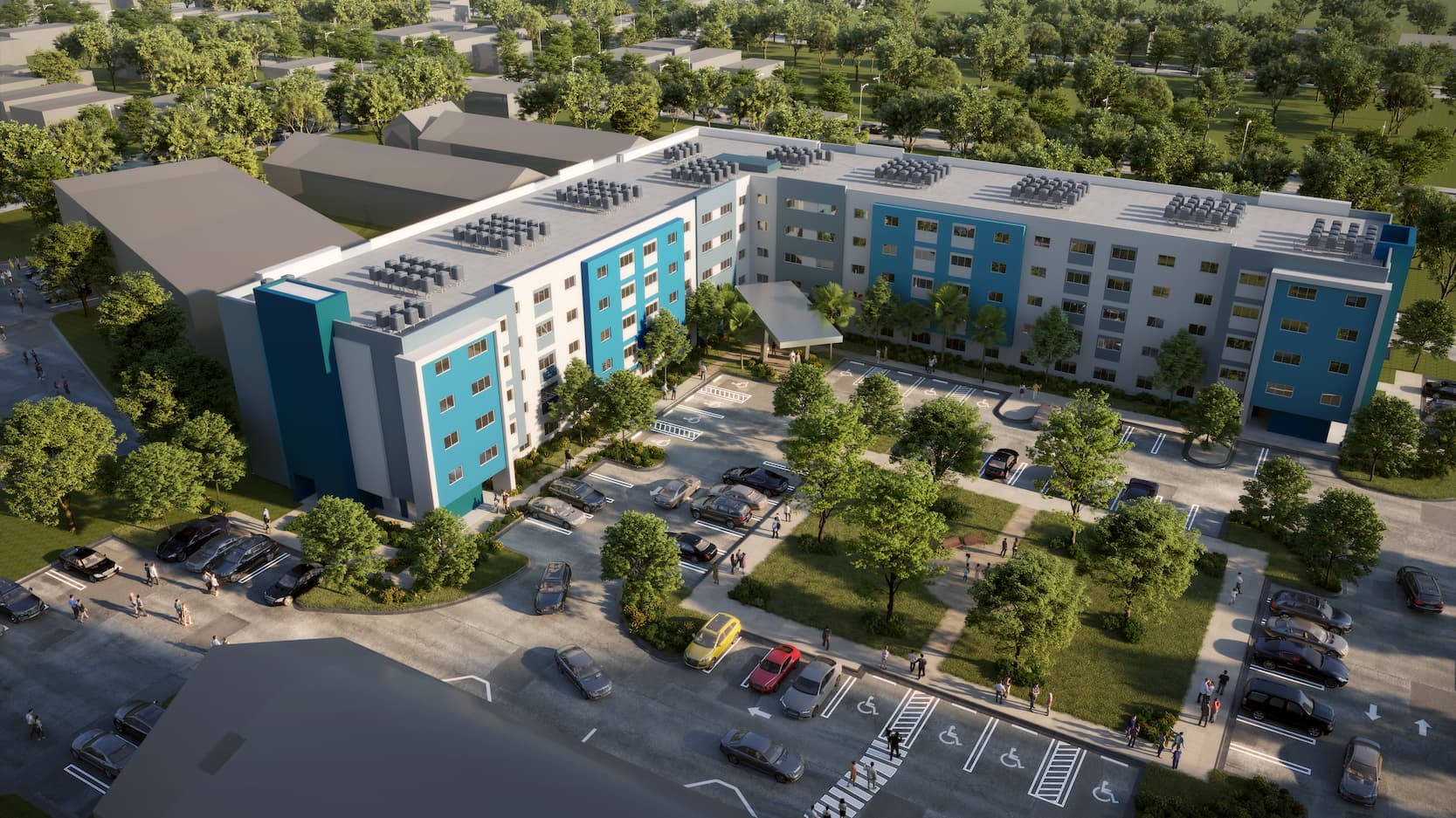 St. Joseph Manor II Groundbreaking
April 28, 2023
On April 28th, Catholic Housing Management along with Catholic Health Services have partnered with Smith and Henzy Affordable Group and Deerfield Housing Authority to celebrate the groundbreaking of St. Joseph Manor II, a $56 million affordable housing community in Pompano Beach for seniors aged 62 and older.
Located at 1200 NW 6th Avenue, the five-story community will be a new home to apartments reserved for low-income-qualifying residents who earn at or below 60 percent of area median income (AMI), with rents ranging from $952 to $1,558 per month.
Deerfield Beach Housing Authority also provided 100 project-based vouchers to the development to keep rents affordable for seniors on fixed income. Qualified residents for these units will pay 30% of their adjusted income for rent.
Amenities will include a fitness center, business media center with computer stations, game room, community center, library and a central park which connects to its sister property, St. Joseph Manor Phase I, a 63-unit development completed by Catholic Health Services in 2014. The property is scheduled to deliver units in the Fall of 2024.