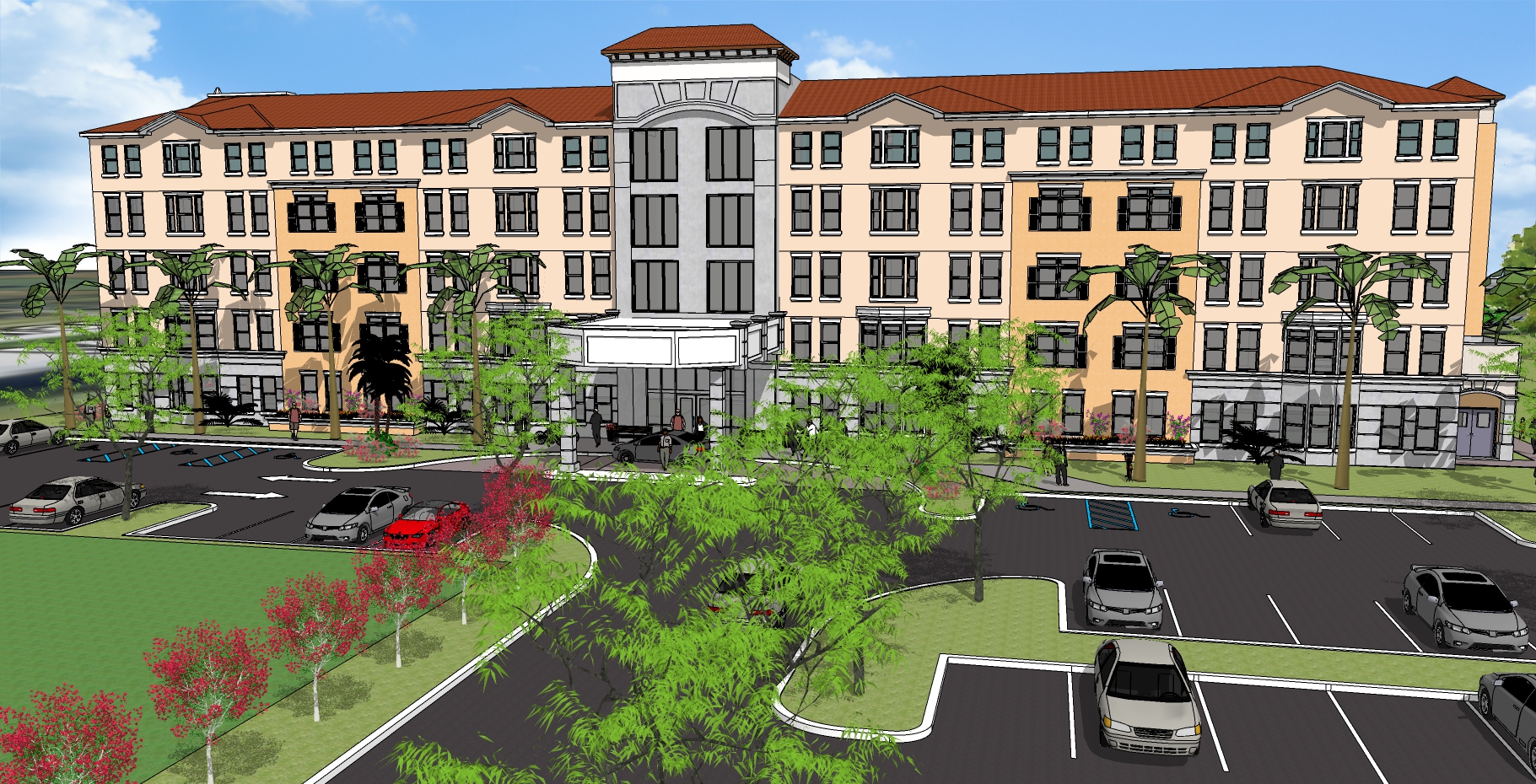 Casa Sant'Angelo Opening in West Miramar
May 12, 2023
Catholic Housing Management is excited to announce the opening of its newest community Casa Sant'Angelo. Casa Sant'Angelo is a high quality affordable senior living community located in Miramar, Florida, for seniors who are 62 years and older.

The mid-rise building offers 112 one bedroom apartments and one two-bedroom staff apartment. Showcasing a scenic courtyard with a fountain view, the property includes a community room, library, computer room, and dedicated spaces for gathering. Additionally, the location is close to restaurants and shops.

Casa Sant'Angelo offers residences for seniors who earn between 30% and 80% of Area Median Income (AMI). Rental rates range from $442 to $1,278.

"We are very excited about the addition of Casa Sant'Angelo to our portfolio of communities for low-income independent seniors. We thank all our hard-working partners for making this development possible and are excited to be opening the doors to our new senior neighbors" states Juana D. Mejia, VP of Housing Development and Operations.

Catholic Housing Management (CHM) develops and manages a housing portfolio of 18 housing developments with over 2,400 elderly affordable units in Miami-Dade and Broward counties. With a history of managing elderly housing for over 45 years, CHM operates under the umbrella of Catholic Health Services, a ministry of the Archdiocese of Miami and a leading healthcare provider in South Florida delivering a full continuum of specialized services.